Author

Vinko Vrsalovic

Contact

el at vinko.cl

Last Updated

2005-12-12
注釈
As of the 7.4.0 release PHP 7 is available through MapServer's SWIG API. MapServer users are encouraged to use the SWIG API to connect to PHP 7 through MapScript. This document only covers the legacy MapScript support; for recent examples of PHP 7 mapscript, see the MS4W wiki as users have been contributing PHP 7 mapscript scripts there.
The purpose of this document is to be a step by step explanation of the PHP MapScript API with practical examples for each of them. It is assumed a basic knowledge of MAP and MapServer, and familiarity with the PHP (scripting) and HTML (markup) languages . This document was originally created for MapServer v4.0, but the examples still apply to more recent versions.
Let's Begin...
Hello, kind reader. I am Tut, thank you for downloading me. I am sorry, but I am just a technical manual so I cannot answer any questions. The maintainer, a handsome, very nice and lazy guy according to what I saw from the other side of the screen, maybe will be able to answer your question(s). I am currently here to tell you about MapScript in its PHP incarnation. At my current age, I will be more useful to beginners than advanced users, even though I hope that some day I will be sufficiently old to be useful to advanced MapScript programmers.
Let's hope I live long enough... sigh.
But enough with my personal problems, let myself begin. My duty is to familiarize you with MapScript, and in particular with PHP MapScript. When I end, you are expected to understand what MapScript is, and to be able to write applications to display and navigate that is, zooming and panning over shapefiles via a web browser.
What follows are the questions you must answer affirmatively before accompanying me through the rest of this journey (I apologize for my maintainer's lack of literary taste).
Do you have running somewhere...¶
a web server capable of running PHP as a CGI (Apache will do)?

the PHP language configured as a CGI, version 4.1.2 or higher? I recommend 4.3 onwards.

PHP MapScript, version 4.0 or later? PHP MapScript Installation
Can you...¶
code PHP or are willing to learn how to?

write and understand HTML documents? (Note that Javascript is a plus)
Outline of this Document¶
A general overview of MapScript, in a language independent way

A trivial example

A simple example

Conclusion
You can also go to each part directly through my table of contents located at the top, if you wish to skip some sections.
Ok, now I'm at last arriving at a point I will enjoy. This overview intends to clear some common misconceptions beginners encounter when first facing MapScript and to give a general overview about MapScript's internals. For now, just look at the following diagram (I apologize again for the maintainer's lack of graphic design taste).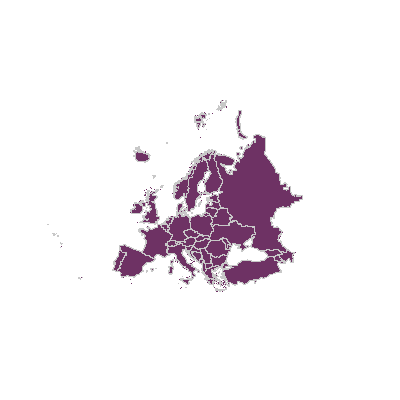 It all starts as everything on the Web. A browser requests a certain URL through HTTP. The request arrives at the web server, which, in turn, delivers a file or executes a program and then delivers its output back to the browser. Yes, I know you knew that, but I have been told to be as complete as possible, and I will try to.
In MapScript's case, the server executes a certain script, which contains standard language functionality, that is, the same functionality you would have in that language without MapScript, plus access to almost all of the MapServer C API, the level of completeness of MapServer API support varies a bit with the language you choose, but I think it is my duty to tell you almost every available flavor of MapScript is usable. This API, exposed now in your scripting language through the MapScript module, allows you to do many GIS-like operations on spatial data, including read-write access to shapefiles, reprojection of data, and many others. For more information on the API, click over the link above. For other flavors, you can check their own documentation, you will see there is not much difference.
The CGI version of MapServer is not required to run MapScript applications, just as you don't need a particular MapScript module to run the CGI. The CGI version has many features out-of-the-box, MapScript is just an API, so with MapScript you must start from scratch or with some of the examples available. Think of the CGI as of a MapScript application written directly in C, with direct access to the MapServer C API. Sometimes the out-of-the-box functionality has some limits which can be surpassed by MapScript, but not embedded within the CGI. In other words, the CGI is not scriptable, but you can program all the CGI and more with MapScript. This may seem a strange thing to clarify, but is a common misconception, just check the list archives if you are not inclined to believe me.
As with MapServer itself, MapScript can be configured using only map files, but, unlike the CGI, also includes the possibility of dynamically create maps or modify existing ones and to (and here is the key to the flexibility that MapScript has) mix this information with other sources of non GIS data, such as user input, non spatial and spatial databases, text files, etc. and that you can use every single module your language provides. The power of this approach is tremendous, and the most restrictive limit is your imagination. As always, flexibility comes with a price, performance. It's generally slower to use a scripting language instead of C, but nowadays this shouldn't be a big worry. And you can still program directly in C (there are not much documents about how to do it, though you might want to check the mapserver-dev list) if you would like to.
The input and output formats MapScript can handle are exactly the same as the ones configured when you build MapServer/MapScript. But one of the most important things to remember is that, basically, you feed geographic data and relevant user input (for instance clicks over the map image) to MapScript and as a result get one or more file(s), typically standard image files such as a PNG or JPEG. So you can apply anything you've seen in any server side scripted web application, DHTML, Java applets, CSS, HTML templates, sessions, you name it.
In this first example, I will tell you how to display a shapefile on a web page using a map file.
Well, it's time for me to go recharge my batteries. So I will use this last energy to share some final words. The examples I have managed to present here are very basic but you should now be able to devise ways to improve them and suit things to your needs. Keep in mind that you can preprocess, store, read, write data from any source you can usually read through PHP, plus all the sources MapServer can handle for GIS data. You can even process some GIS data with PHP only if the need would arise (SQL sources are a good example of this). You can also do hybrid approaches where some script prepares data which is then shown through the CGI interface to MapServer, or create data on the fly based on input from a GPS, etc, etc. The possibilities are just too many to enumerate completely. As I already said your imagination is the limit. The next version of this document will include examples that include more than one layer, with different datasources (not just shapefiles) and creation of dynamic layers and classes. If you have a better idea or would like to see some other thing here first, please drop a note to my maintainer.
In the meantime, if you need bigger examples you can refer to the original "GMap demo" (you can download the source here), or the MapTools site (for the older MapLab, Chameleon applications, which were built on PHPMapScript). Goodbye, and thanks for reading this far.